Offering a style of food, drinks, atmosphere and service unique to their personalities. Expect moody lighting, audible music and laughter — no pin drops can be heard here!
The restaurant is designed as an open plan dining room to create an immersed dining experience offering 5, 8 and 10 course tasting menus. With 7 tables, where guests share in the buzz of the kitchen and their complete passion for food.
JÖRO has no dress code, allowing for a comfortable experience and welcomes guests of all ages to enjoy our tasting menu.
Quickly becoming the face of Sheffield's dining scene, Luke & Stacey draw inspiration from local suppliers, classic training, and ancient cooking principles, from Japan to Norway. Making tasting menus exciting again, JÖRO applies true innovation to the finest native ingredients, such as Wortley Wagyu, to bring some of the best modern cooking the city has ever seen.
JÖRO holds 3 AA Rosettes, Michelin Guide 2022 and is a Top 100 Restaurant in the National Restaurant Awards 2022 for a third consecutive year.
Chef and co-owner Luke French, together with his wife and business director, Stacey Sherwood launched JÖRO, Sheffield's first ever Michelin bib restaurant, in December 2016 to rave reviews. In late summer 2019 they opened Konjö, a street food concept, just around the corner from JÖRO. June 2021 saw their boutique hotel opening; House of JÖRO, which incorporates a private 10 Seat Chef's Table which guests can hire along with Luke for the ultimate dining experience. House of JÖRO also offers a lifestyle retail brand of their own products. They are also due to publish their first book in Autumn 2022.
About Luke and Stacey:
Having worked in some of the finest kitchens in the country, Luke French and his wife and business partner Stacey, have made their mark on the culinary scene in the North; opening JÖRO – Sheffield's first ever Michelin bib restaurant in December 2016; Konjö, a street-food concept in Sheffield, boutique hotel rooms House of JÖRO, which opened June 2021. The couple have a strong focus on sustainability and Luke combines the highest quality ingredients with cooking techniques from around the world.
Stacey & Luke have been nominated as 'Restaurateurs of the year' at this years 2022 National Restaurant awards, to be announced in June.
JÖRO is currently listed at No. 32 in the National Restaurant Awards Top 100.
Stacey was recently recognised as one of CODE Hospitality's 100 most influential women in hospitality 2021/22
Luke has recently appeared on Great British Menu and reigned Regional Champion for Yorkshire and the North East.
Read more about JÖRO in the press area of our website.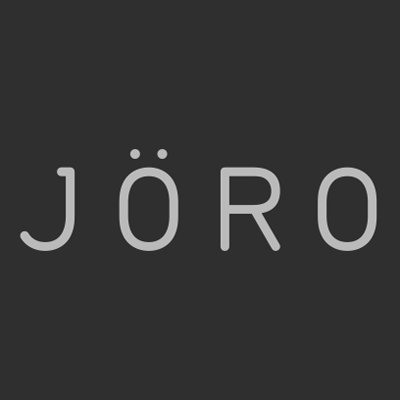 JÖRO [ Yoro ] meaning 'Earth' - in Old Norse
Location:
Krynkl, Kelham Island, Sheffield S3 8US